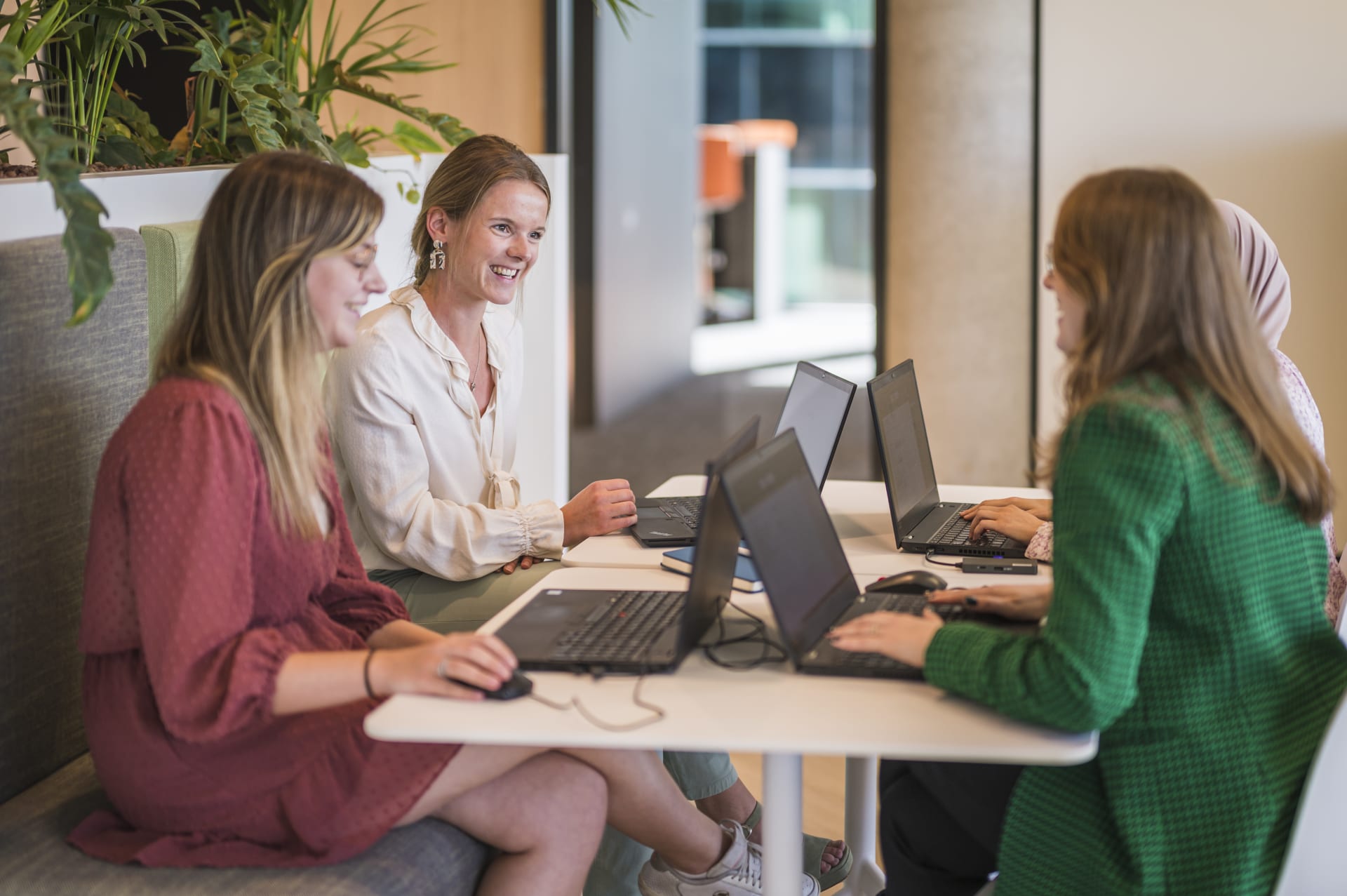 Junior Risk Advisor - starting September 2024
Flexible

Business Risk Solutions
Job description
Ranging from local SMEs to the Belgian branches of multinationals, our diverse clients are counting on you to keep a close eye on their internal processes. Do you possess strong analytical skills? Do you enjoy contributing to the success of dynamic companies? If the answer is yes, then the junior advisor position at Grant Thornton is perfect for you.
What does a Junior Risk Advisor at Grant Thornton do?
Our junior risk advisors are responsible for a varied range of tasks. Here's a taste of what you can expect:
Acting as a 'trusted advisor' for your clients. Clients know they can always come to you with the most complex questions regarding their internal processes.
You optimise all client processes: financial, operational and automation and HR processes.
Another important aspect of your job is risk management (internal audit and control, GDPR, IT audits...).
Under

the supervision of an experienced manager

, you will critically analyse your clients' needs and map out processes which you will test thoroughly. This will result in concrete recommendations. 'Operational excellence' is your goal.
Working for

diverse companies in a wide range of sectors

. Your clients are also often active in the

international context

. Interesting!
You're in

direct contact

with your clients from the start and you regularly work on site. This helps you build trust with clients in no time.
Your

responsibilities

will soon grow - they will increase at the same rate as your progress.
Job requirements
What makes you the Junior Risk Advisor we're looking for?
You learn most from doing. This goes for our junior risk advisors too. There are a few requirements however, and ideally you already have a number of basic skills:
You have a

Master's degree in the field of business administration

.
In an ideal world, you will already possess

some project experience

in the subject matter.
Experience of IT audits and data analysis or an eagerness to learn is an advantage.
With your

analytical ability

, you look for solutions tailored to your clients' business needs.
You have strong communication skills and are proficient in

Dutch, French and English

.
You are flexible in terms of travelling to our various offices and to your clients.
You show

initiative

, take responsibility without hesitation and work

methodically

.
In short, you convey our CLEARR values. CLEARR stands for collaboration, leadership, excellence, agility, respect and responsibility. We're 'clear' on that, right?
What can we offer you?
Here at Grant Thornton, you will be among some of the best colleagues and enjoy an awesome work environment. But that's not all, of course! We also offer:
An

attractive salary

with

additional holidays

, a

phone subscription

, insurance and a

company car

that you can exchange for a bicycle and/or extra salary if you wish.
You have

flexible working hours

and may also work from home. The how and what will be discussed with your team and clients.
You will have the

opportunity to develop yourself

at your own pace through:

At least

40 training hours

a year to brush up on your professional knowledge and soft skills.
A learning environment with a

wide variety of clients, sectors and topics

that you will come into contact with.

Experienced colleagues

who are always ready to share their knowledge and good advice with you in our open working environment.
A

multidisciplinary working environment

: enriching collaborations guaranteed!
Would you like to obtain

additional certificates

and/or

diplomas

? Then you will receive our unconditional support during your learning process and possible internship.
Our international network that offers you the prospect of many career opportunities. We work with more than 62,000 experts in 140 countries!